Bitcoin was a revelation for many. Its decentralization and finiteness pioneered the adoption of cryptocurrency in the fintech world.
Today, crypto is a well-recognized means of online transaction, even with bookmakers accepting esports betting crypto channels.
But of course, to efficiently and safely maximize cryptocurrencies, you need a befitting wallet.
Crypto wallets help buy, keep and sell your digital assets, but we have different kinds. Meanwhile, hot wallets need constant internet access and are cheaper, while cold wallets don't need an Internet connection and are safer. 
Choosing the right crypto wallets can be challenging. However, this article will discuss the best crypto wallets in 2022.
2022 Top 5 Crypto Wallets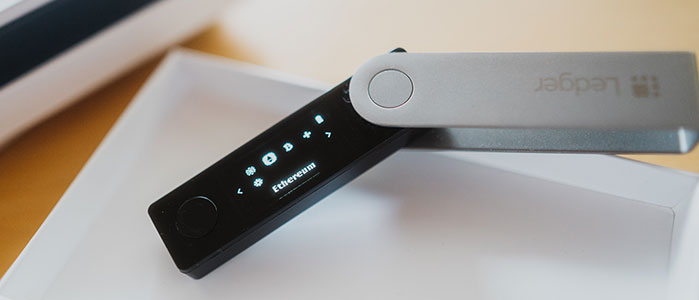 Before choosing any crypto wallet to store your digital assets, you must consider factors like safety, the type of crypto it supports, accessibility, costs, and some additional features.
Considering these features, we recommend the following crypto wallets:
  The Ledger Nano X

  The Trezor Model T

  Coinbase Wallets

  Exodus Wallet

  Trust Wallet
The Ledger Nano X
The Ledger Nano X is a leading hardware wallet produced by the French Company Ledger. This cold crypto wallet supports over 1000 digital assets and can easily connect to your devices through Bluetooth and USB; type C USB is also available. 
You can get this wallet for $149 on Amazon.
Apart from being a cold wallet, which makes hacking difficult, the Nano X also helps manage your collection of cryptos through the Live app feature. It has a small screen that enhances usability and helps verify your transactions.
Further, your private keys are kept offline, making it easier to restore your digital assets when you lose your hardware wallet or it gets damaged.
2. The Trezor Model T
The Trezor Model T is another hardware wallet that helps store your crypto offline. Model T is an upgrade from Trezor One with a touchscreen, SD card slot, and USB port (Type C inclusive). 
The screen makes the device user-friendly, and the device supports over 1000 coins.
Using Trezor Model T is safe with your private keys offline, and you can set a recovery seed which makes it easy to restore your assets if you lose your hardware wallet. 
Model T gives you direct access to third-party exchanges like Exodus, CoinSwitch, and Changelly, to mention a few.
You can connect your Trezor Model T wallet to smartphones and computers via USB cable. However, this hardware wallet costs around $188.
3. Coinbase Wallet
Coinbase wallet is a free hot wallet that gives you total control of your cryptocurrencies. The wallet helps you store your digital assets (including NFTs), and it supports an extensive list of digital assets. 
The wallet is user-friendly and secure, and it is ideal for beginners.
Further, the Coinbase wallet has advanced features like decentralized exchanges, DeFi protocols, and non-fungible tokens for expert traders. 
This wallet can be easily integrated with Coinbase exchange, making it easier and safer to trade and store your digital assets while maintaining one account.
Coinbase wallet supported only bitcoin before; you can now save your Litecoin, Ethereum, Bitcoin Cash, and others. 
Many more will be added as they expand their scope. You can easily access it via your smartphone and Chrome extension.
4. Exodus Wallet
Exodus wallet is another secure hot wallet that supports an extensive number of cryptos which includes Bitcoin, Ethereum, XRP, Litecoin, etc. 
It is accessible through your smartphones (iOS and Androids) and computer (Mac, Linux, and Windows).
Further, transactions via this wallet are fast because it runs on light client payment verification. 
This wallet is also easy to use, with built-in features that enable you to trade your digital assets. Exodus crypto wallet integrates with Trezor, a cold wallet, providing an enhanced security option.
Apart from supporting over 200 cryptos, this Exodus wallet houses many crypto learning materials and videos that help improve your knowledge of cryptocurrency. Their support service is available to assist you 24/7.
5. Trust Wallet
Trust wallet is a mobile-based hot wallet that supports both iOS and Androids. This makes it more convenient to use. 
Trust wallet is also the official wallet of Binance exchange. It enables you to trade cryptocurrencies directly via on-platform exchanges like MoonPlay and Simplex.
The Trust wallet is safe. It has 2FA features and SMS verification, which provides additional security layers. Further, the wallet stores your digital assets on cold storage servers. It makes it difficult for hackers to breach through and steal your digital assets.
Trust wallet supports a wide range of digital assets, and it is essential to have this wallet to trade Binance Coin. Apart from the mandatory blockchain transaction fee, you tend to avoid other fees like DApp, swapping, or wallet payment.
Keeping your digital assets safe is as important as having digital assets. Crypto wallets help you achieve this purpose and also aid trading. With many available wallets, ensure you choose secured and accessible crypto wallets like the ones in this post.
---
Press releases or guest posts published by Crypto Economy have sent by companies or their representatives. Crypto Economy is not part of any of these agencies, projects or platforms. At Crypto Economy we do not give investment advice and encourage our readers to do their own research