Embattled crypto lender Celsius Network moved a whopping 428,015 stETH (Lido staked Ether), worth $781 million at the time of transfer, to staking service Figment just before Lido upgraded to its second version "V2" on Monday.
As per data from crypto intelligence firm Arkham Intelligence, the transfer was spread across 14 transactions between May 10 and May 12 and put into staking contracts owned by Figment. It is considered to be the largest movement of funds for Celsius since filing for Chapter 11 bankruptcy protection in July 2022.
428k #Celsius $stETH on the move – likely lining up for staking directly without #LIDO in the middle. That's the loan collateral proposed for NewCo. Should get an update during court hearing this week – 17th May – No court approval needed for this it seems https://t.co/pwT4fR1Qjt https://t.co/4tdSsMegA8

— Simon Dixon (@SimonDixonTwitt) May 15, 2023
Celsius Moves $75M Worth Of ETH To Figment
The report from Arkham noted that Celsius transferred 40,928 ETH last week to a smart contract called "Figment ETH2 Beacon Depositor 1". For the unversed, launched in 2018, Figment supports the Web 3.0 ecosystem by making it easy for investors to stake their tokens, earn yield, and participate in blockchain governance across more than 50 networks.
gm

Over the past week, wallets labeled as Celsius Network have come back online, depositing millions of dollars in ETH in ETH2 Staking Contracts with Figment.

In total, Celsius has sent 30.8K ETH to be deposited, worth $56.98M! pic.twitter.com/J7Ja44C65k

— Arkham (@ArkhamIntel) May 15, 2023
Interestingly, the move comes as a surprise because Celsius operates one of the largest ETH staking pools with almost $290 million of assets under management. Following the transfer, Tom Wan, a research analyst for 21co, the parent company of 21shares, suggested Celsius could have used its own staking pool for the 40 thousand Ethereum (ETH). He said,
"The interesting part is that they decided to stake with Figment instead of their own staking pool."
Interestingly, they stake $ETH with Figment instead of using their own staking pool

Staking Pool Address: 0xeee27662c2b8eba3cd936a23f039f3189633e4c8

The last deposit was ~ 1 year ago@etheraltog @hildobby_ curious to hear your thoughts ser 👀 pic.twitter.com/591iKiFHow

— Tom Wan (@tomwanhh) May 15, 2023
This comes on the heels of crypto investment firm NovaWulf decided to take over all assets belonging to Celsius Network and roll them into a new company, once its creditors have been paid out. According to the filings, the bankrupt crypto lender had reached out to 130 interested parties and signed non-disclosure agreements with 40, before choosing NovaWulf.
Lido Upgrades To Version 2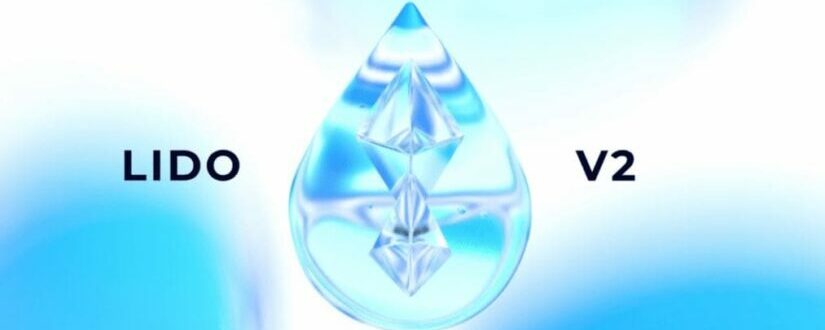 It seems Celsius transferred the $75 million worth of ETH just before Lido Finance launched its highly anticipated V2 update on its platform, enabling Ethereum withdrawals for the first time. As per data, more than 260 staked Ether was redeemed within the first three hours, which was worth nearly $500,000. It can be suggested the V2 update is one of the  biggest platform update yet and a step in the right direction toward further decentralization in the blockchain industry.
The update aims to enhance the user staking experience on Lido Finance protocol by introducing two new features – Staking Router and Withdrawal feature. The Staking Router feature will promote a diverse and decentralized ecosystem of validators by allowing the admission of new node operators. On the other hand, the Withdrawal feature will prove to be a game changer for the Lido ecosystem as it enables speakers on the platform who hold stETH to have access to withdrawals at a 1:1 ratio.