If something is having several projects in common that are being developed with blockchain technology these days, it is the integration of big data and artificial intelligence in its structure of vital functioning. We are dealing only with marketing-oriented platforms, but also oriented towards financial and banking services. In this sense, this time we will talk about Banca and its proposal.
Banca is defined as a new type of community around investment banking services, built on blockchain technology. They integrate artificial intelligence to form a system that puts into operation the dynamics of automated banking. With the analysis of Big Data they will be able to offer services directed in a precise way by clients with specific needs.
The technical implementation of Banca is based on three main lines: blockchain technology, artificial intelligence and big data. All this is geared to a platform of financial services and automated banking that aims to result in a real solution for their customers.
Banca will also cover all the businesses of traditional investment banks, including: primary market, secondary market, OTC digital financial services and basic services.
In terms of operations dynamics, Banca with its intelligent search allows customers to quickly find the information and service they need in a personal and accurate manner. With the analysis of Big Data, it evaluates the quality of the service to provide and the credibility of each member. On the other hand, the terms of service are automatically executed through intelligent contracts. All transaction data will be collected with transparency and incorruptibility.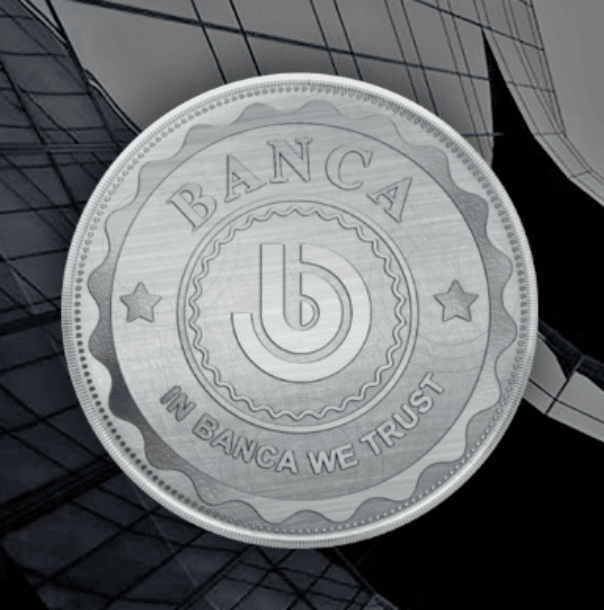 For ICOs projects, Banca has devised a decentralized platform with a database of all the projects that decide to incorporate, entirely auditable by the community. With this platform, the community is given the guarantee of the highest quality interconnection of ICO projects, and to enable community investment banks to become the best option for investors.
The main functional attribute of Banca is what they call "intelligent administration". This is the basis of the investment bank of the Banca community. With the use of artificial intelligence and big data analysis, they will process all the information provided by the various project stakeholders as service providers and investors in the platform in order to provide intelligent investment banking services for clients.
The "intelligent administration" of Banca seeks to be verified in:
Intelligent search so that customers and users of the platform can efficiently locate the qualitative information they need, and with the greatest particular precision.
Provide big data analysis to establish the rating of each member of the platform in terms of business level, particular and professional skills, and member reliability.
Implementation of smart contracts to automatically establish the commercial terms and conditions in each case.
Generation of accurate, transparent and immutable automatic reports, and continuous optimization of business processes and capabilities.
The utility token of the platform is called BANCA. It is the token that will be used by the Banca community. For the use of platform services, members must pay through BANCA. Also members who provide services or make contributions to the community will receive rewards in BANCA tokens. With this it encourages the financial ecosystem of the platform.
To know more technical details about this platform, we recommend checking its White Paper, and to stay updated, follow them at their Telegram channel.