German luxury car manufacturer, Mercedes Benz has joined hands with digital art organization Fingerprints decentralized autonomous organization (DAO) and Dutch artist Harm van den Dorpel to release a generative art non-fungible token (NFT) collection inspired by automotive concepts.
After a robust start to the year 2023, the digital assets sector is now witnessing a neutral and dull momentum on the back of gloomy global macroeconomic headwinds and worrisome inflation data. Experts believe the stress in the current market is primarily due to the widespread concerns over the debt ceiling in the U.S. and the hawkish tone of the Fed minutes. Over the recent couple of months, leading marketplaces including OpenSea and Blur among many others have witnessed a sharp decline in the number of daily users and sales.
Despite the slump, global conglomerates have flocked to bet big on the NFT space. Scores of companies from across the globe have started dabbling with digital artworks in order to better interact with and serve their customers. Recently, Binance Marketplace, cryptocurrency giant Binance's non-fungible token (NFT) trading platform, unveiled a new NFT loan service where users can borrow Ethereum (ETH) by using their NFTs as collateral.
Mercedes Benz Doubles Down On NFT
In the latest development, Mercedes Benz's Web3 arm "Mercedes-Benz NXT" announced its new NFT collection titled "Maschine." The collection features 1,000 unique Ethereum (ETH)-based tokens that flirt with the themes of velocity and perception, as the artwork mimics a wheel in motion.
1/ We can finally announce our inaugural core collection, co-created with generative artist @harmvddorpel and art collectors @FingerprintsDAO. We're excited to work with giants in this space and would like to share what "Maschine" is all about 🧵 pic.twitter.com/9iOFUxefpr

— Mercedes-Benz NXT (@MercedesBenzNXT) May 30, 2023
The sale opens as a Dutch auction on June 7. The new digital collectibles collection has been designed by the Dutch artist Harm van den Dorpel who is best known for his "Mutant Garden Seeder", consisting of 512 generative unique Ethereum NFTs.
As per the announcement, Mercedes-Benz NXT also plans to release three core collections planned, developed, and managed by the creative studio 0xNXT. It also plans to include satellite and peripheral projects within its NFT ecosystem. The Web3 arm of the German automobile giant wrote, 
"From day one, we have believed that entering this space will only feel right if done together with the community. That is why, for this collection, we teamed up with Harm, a renowned artist, and Fingerprints DAO, a prestigious group of art collectors, to collaborate."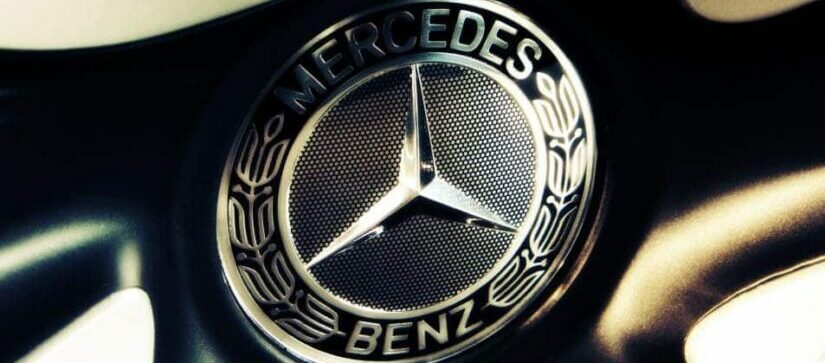 Mercedes' Tryst With Crypto
This is not the first time Mercedes has taken a dip in the crypto space. In 2022,  teamed up with Art2People to create an exclusive Mercedes-Benz NFT collection based on its G-Class vehicle line. Besides NFTs, the car manufacturer had also started using blockchain technology, partnering with blockchain startup Circulor to launch a trial to ensure that cobalt emissions are tracked throughout the supply chain.
2/ Mercedes-Benz AG becomes the only car maker in the Aura Blockchain Consortium of luxury brands, joining @Prada, @LVMH , @Cartier , part of Richemont and the @otb_group as a founding member.

— Aura Blockchain Consortium (@AuraConsortium) May 18, 2022
Recently, Mercedes-Benz has joined the Aura Blockchain Consortium, becoming the fifth founding member, and the only car manufacturer, to join the global blockchain platform dedicated to the luxury industry, formed by flamboyant brands such as LVMH, Prada, Cartier, part of Richemont, and the OTB Group.
Furthermore, in December, the German vehicle company also jumped on the metaverse bandwagon, filing trademark applications for "Mercedes Benz, Mercedes, S-Class, G-Class, and Maybach" for metaverse, NFT and crypto-related plans.