The scope of blockchain technology is still in a major acceptance boom. In this regard, we will talk about the Auctus Project, which was created with the mission of improving the pension market by increasing transparency and eliminating common problems such as governance, corruption, fraud, bribery and bureaucracy, as well as reducing operational costs of the administration of this type of matters.
Auctus is building a platform that will enable pension funds around the world to dramatically improve their operations and significantly reduce operating costs.
Through smart code audit contracts, the platform will ensure full transparency and compliance with fund rules. It will also allow calculations for contributions, employer matching, benefits, as well as other features such as selection of investment profiles, registration of beneficiary designations (in case of death), administrative fee calculations and portability between funds.
The Auctus team is building a fully transparent, automated, block-based pension platform in the Ethereum network. The users will have in that platform with characteristics to track their savings, to see the assets, to make active decisions and to be in control of their pension. The processes will be fully automated by Ethereum Smart Contracts, eliminating the potential for bad administration and at the same time saving operating costs, thus increasing pension yields. Pension savers will not only be able to reach their pension targets more quickly, but will also have the peace of mind that their pension will always be transparent and secure.
About pension funds
To understand the importance of pension funds, it is important to know a little about their history. Between the years 1870 to 1929 more than 400 private pension plans were created for business employees from all over America. Workers in these companies relied on their employers to pay for their pension plans, which would provide them with a source of income when they were ready to retire.
Today, there are two types of pension plans that are mostly handled in the United States. These are the  401(k) and IRAs, which are tax-deductible accounts that have a steady stream of worker income and the occasional bonus from your respective employer. Some employers may even offer to match the contributions with the worker. The worker maintains full custody over these accounts. The biggest risk faced in using this plan is that some stocks do not behave as expected, but the market will usually be balanced. The second option is a Defined Benefit Plan, where you promise to pay those who have retired based on the salary and how long they worked there. But if these plans fall short, they leave the people who use the plan with the permanent worry that their benefits may not be safe. The risk that bad policies can lead to these plans to bankruptcy is enormous. The question is now, how do we solve this problem? Will the government have to step up with a massive bailout for people, or other systems to help people better manage their retirement money? To solve these fallacies of the pension fund industry, Auctus was launched  as a unified platform that revolutionizes operational inefficiencies by increasing transparency, automation and control that leads to significantly lower operating costs and thus increases returns, allowing that pensioners reach their goals more quickly.
The Auctus platform, working with Blockchain technology and Ethereum Smart Contract, eliminates the need for intermediaries and ensures that pension fund conditions are met without interference. Being completely decentralized, there is no entity or group of people who are able to corrupt the system for their own benefit.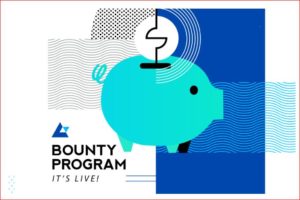 Incentives for the Cryptographic Community
Auctus believes in the importance of community support while advancing in the construction of its project, so they will reserve AUC 1,600,000, that is, AUCTUS chips for various rewards, which they will distribute to all AUCTUS supporters before and during the ICO .
The Auctus team is working hard to make it happen and with the prospect of encouraging the community in its rewards program, it will give it a chance to become part of AUCTUS. Prizes will be distributed one week after the end of the ICO. Because only the total number of participants in the rewards campaign at the end of the campaign will be known, the distribution of the AUC will be based on a predetermined amount assigned to each group listed below:
Signature at Bitcointalk – 44%
ANN and WP Translation – 25%
Media & Blog Posts – 1%
Social Networking Campaign – 20% (15 % Twitter, 5% Facebook)
Extra (Coming soon) – 10%
Pre-sale details ICO:
Start: October 3, 2017
Ends: October 10, 2017
The accepted currency will be ETH, and the reference value of each AUC token will be 2500 AUC / ETH. It will require a mandatory registry for the white list of investors. Pre-sale participants will be able to convert pre-sale chips with the corresponding ICO smart contract function as soon as the ICO period ends. The individual purchase limit will be set so that the total pre-sale limit of $ 300K USD is equally divided among all registrants.
ICO Details:
Start: November 14, 2017
Token Price: 2000 AUC / ETH
To know more technical aspects of the Auctus Project, we recommend reading your White paper.