The blockchain technology has been able to demonstrate its potential in such unique areas as financial, and the area of ​​comprehensive medical services, however a possibility that both areas are coordinated in a single solution comes to us demonstrating even more potential in favor of blockchain tokenized solutions. We refer to Aenco and its financial solutions platform HealthTech.
Aenco is presented as the first financial technology platform for healthcare technology – HealthTech – based on blockchain, which brings health care technologies together with institutional financing, main brokerage and intelligent capital solutions in a main service solution.
Aenco is a sort of avant-garde "one stop shop" for offering institutional financing solutions, intermediation and intelligent capital solutions at the service of the HealthTech industry worldwide.
The Aenco platform seeks to help and encourage emerging and innovative healthcare companies with digital financing capabilities, so that they can focus on generating high potential technologies that result in solutions capable of improving our quality of life.
Aenco and its platform constitute a complete ecosystem of financial services connecting the global healthcare technology community, which present in three major solutions:
Solutions from Aenco IB
Aenco Prime Solutions
Aenco SmartCap Solutions
As for the state-of-the-art HealthTech financial solutions that the Aenco platform will provide with these three major focuses or pillars as they call them, we can mention digital financial solutions, which includes the sponsorship of HealthTech token offers, inclusion and coverage of research for possible issuers of HealthTech tokens, validation of token issuing clients through in-depth financial, legal and commercial due diligence, among other services.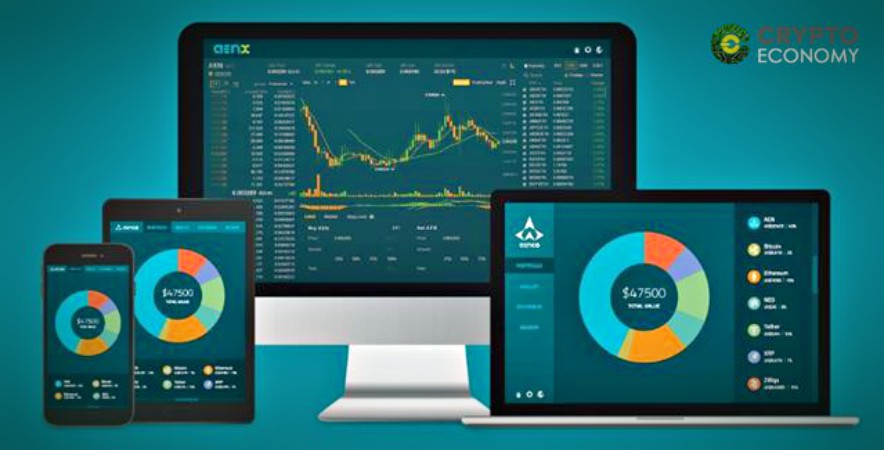 Likewise, the Aenco platform has its own token, the AEN token, for which they have developed a platform for negotiating internal exchanges (AENX) for the main cryptocurrencies, AEN token itself and associated tokens sponsored by HealthTech.
Aenco will also function as a decentralized platform of financial intermediation services to facilitate continuous liquidity in digital assets such as loans based on cryptocurrencies, structured financial products and other services, taking into account the AEN token and the sponsored tokens as eligible collateral against another important cryptocurrency financing routed through the platform.
The Aenco platform creates a large number of use cases for the AEN token in the form of financial utility and benefits of medical services, which is further enhanced by the natural interactions of the Aenco ecosystem.
The Aenco token, the AEN, is a token based on the ERC223 standard. The platform has already carried out a successful presale, with special incentives for the early community that has become part of the ecosystem. The AEN token will be the "exclusive membership" and the utility token par excellence to feed the activities of the Aenco ecosystem, its applications and its HealthTech network globally.
The public crowdsale of the AEN token is live right now and anyone interested can join it by going to
To know more technical details about this platform, we recommend checking its White paper, and we also suggest joining at their Telegram channel.