In our quest to provide our readers with up-to-date information pertaining to different topics from the cryptocurrency industry, in this article we will explain what Polygon (MATIC) staking is and discuss in depth the pros and cons of this emerging technology.

Crypto Staking Lets You Earn Passive Income
Crypto staking has been gaining tremendous traction as a source of revenue for both institutional and retail investors. It provides an opportunity to earn passive income on digital assets in the form of block rewards, while participating in the governance of the protocol.
PoS networks such as such as Ethereum (ETH), Solana (SOL), Cardano (ADA) and Polygon (MATIC) among many others offer staking. Staking offers an easy way to earn interest for a user's investment. It is a good long-term investment if an individual is not bothered by short-term price fluctuations.
Another advantage of crypto staking is that users do not have to research and find the correct time to buy or sell digital assets.They simply have to stake and wait for the rewards to come.
The first step toward staking in a PoS network is holding the blockchain's native cryptocurrency. MATIC is the native token for Polygon. By staking MATIC, investors can earn rewards while supporting the network's infrastructure.
What is Polygon Staking?

Polygon is a PoS network, enabling crypto investors to stake MATIC in order to contribute to network security and decentralization and earn an attractive yield for their staked tokens.
Staking MATIC helps anyone become a validator in exchange for non-inflationary rewards on the network. One can choose to set up one's node to become a validator or lease to a community node. For better understanding, let us break down the entire process. When investors lock up their funds in a staking pool, they delegate their tokens to a validator to run nodes on the network.
The validator stakes on a user's behalf and gives them their share of the rewards at the end of the staking period.
However, slashing staked funds are placed at risk and can be penalized or slashed if a validator node commits a malicious act like double signing or validator downtime.
How To Stake MATIC?

There are four main ways to stake Polygon:
Staking via a centralized exchange – Users can lock up their tokens on a centralized exchange and having the exchange handle the process for you.
Delegate directly to a validator – Users can delegate their tokens to a public validator. The validator stakes on their behalf and gives the user his share of the rewards at the end of the staking period.
Liquid staking – In this process, users can stake funds to earn rewards while still having access to those funds. It frees staked Polygon tokens from lockup periods.
Run your own validator node – Last but not the least, users can also rent a cloud server to act as a validator for the Polygon network. However, the server has to be always available to validate transactions or else the user may be penalized.
How Much Can I Earn With Staking Polygon (MATIC)?
The staking reward varies depending on how users choose to stake their MATIC tokens. For instance, Binance offers an estimated return on investment (ROI) of 5.2%, 6.47% and 19.6% APY on lockup periods between 30, 60 and 90 days, respectively.
On an average, users can earn up to 6.4% by staking their MATIC holdings on the Polygon network. As a matter of fact, different validators offer different rates for Polygon staking. More than 2.39 billion MATIC tokens are currently staked in different staking providers according to Polygon.
The Best Places to Make Staking With Polygon (MATIC)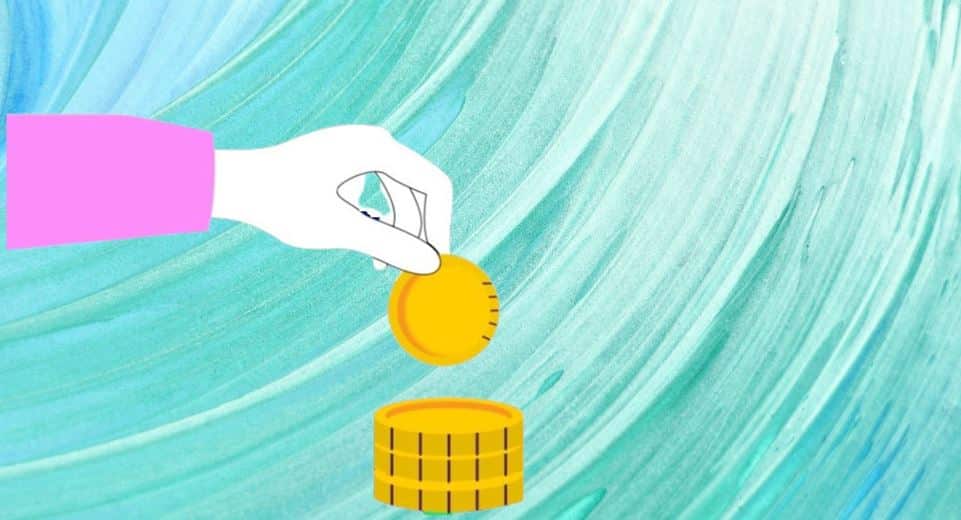 Staking Polygon (MATIC)is a great way to earn rewards but it's important to know which platforms offer the best experience and benefits for users before they put up any of their valuable assets. In this segment, let's look at the best platforms for MATIC staking.
Polygon Technology
The Polygon staking portal is the most popular and widely used platform for staking MATIC on Polygon. It offers competitive staking rewards, a user-friendly interface, and excellent security features. To access the staking portal, users need to visit https://polygon.technology/staking and connect their MATIC wallet to get started.
The initial distribution of Polygon (MATIC) tokens is as follows: 12.00% is allocated to Staking Rewards. 23.33% is allocated to the Ecosystem. This largely depends on how much an investor stakes at a given time. Currently, the Polygon network pays out 14.3% APY for staking. So the more investors stake, the higher the returns they generate in compound interest rates.
Ankr
Ankr makes MATIC staking easy. Polygon Liquid Staking on the Ankr platform allows you to do it from either the Polygon blockchain or the Ethereum blockchain, the choice is yours.
Just go to https://www.ankr.com/staking/stake/matic/ , choose the desired network, connect your wallet and start the staking process. The platform offers a reward of nearly 4.01% APY.
Exodus
The Exodus cryptocurrency wallet is one of the best ways to start staking MATIC. Beginners can easily earn staking rewards and generate a passive income.
This wallet is available in the form of a mobile application, an application for Chrome and Brave browsers, and a desktop version for macOS. Users can visit https://www.exodus.com/earn-crypto/ to start staking with Exodus Wallet.
Lido
This is one of the premier staking platforms in the space. The platform aims to make staking a simplified process while ensuring that users' funds are secure and productive. Investors who stake MATIC on Lido are rewarded with the stMATIC token. These minted tokens can be used on the secondary market like on decentralized finance (DeFi) platforms to generate multiple yields on initial investments.
Annual returns for MATIC staking on the Lido platform start at 8.7% APY. However, the platform charges a 10% reward fee on all earnings generated which is the highest staking fee on this list and should be considered. Ready to let your Polygon (MATIC) earn you passive income? Head on to https://lido.fi/polygon
Conclusion
It can be said that if you plan to hold Polygon (MATIC) over a long period, staking is a good idea as you can gain more income without extra effort.
You can also earn yields during bear seasons. When the market takes a downturn, you can still generate returns via staking yields. And when the market starts rising, your generated tokens will increase in value. Thus, it seems, staking is a safer alternative to crypto trading. However, similar to all investments, you must assess the current market trend before investing.
This article is for information purposes only. You should not make any decision, financial, investment, trading or otherwise, based on any of the information presented here without undertaking independent due diligence and consultation with a professional broker or financial advisory.