Venezuelan Bolivar (VEF) to Bitcoin (BTC) market has reached a new record in its daily transaction volume, in what it looks like one of the first cases a cryptocurrency can replace a country's official currency.
According to data collected by VeneBloc, the VEF/BTC exchange pair reported a transaction volume of USD $ 1.009 million in bolivars, exchanged for Bitcoins on April 17. The closest it has ever been from this amount was on April 10, when it registered USD $ 919,551.
A brief look at the chart reveals that in one year, the daily volume have been increasing significantly, starting with $ 112,680 per day, all the way up to the aforementioned All-Time high. This movement reflects the situation of the people living in that country, where strict foreign exchange controls, enforced since 2003, have almost completely banned them access to necessary hard currency like U.S. Dollar, or the Euro.
Not only that, but the seemingly non-stopping inflation that rots away people savings, combined with the massive depreciation of their local currency, thanks to an uncontrolled printing of this base money and lack of production, has led both individuals and businesses to turn their attention to black markets, in order to acquire the hard currency needed for importing from raw material, to goods and commodities.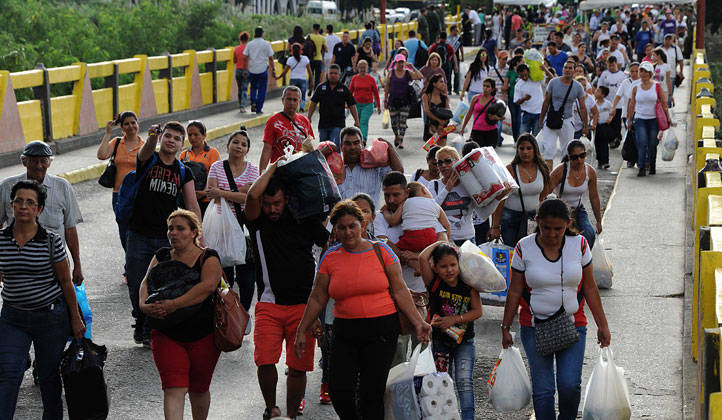 And while the U.S. dollar is still the first choice for Venezuelans when thinking of protecting them against the disastrous effects of the socio-economic crisis (addressed by the government as an "economic war" against them), the rise in popularity of cryptocurrencies – especially the Bitcoin – has given them the opportunity to deal with these issues with a currency far more reliable than their own, which will face it's second redenomination on June 4.
On the other hand, without a clear sense of the current value fiat currencies have due to the aforementioned control, Venezuelans have had a hard time having a price reference for their financial operations. However, the vast amount of crypto-trading platforms allows them to get a clue on this, for these provide data regarding the current rate of several coinages.
In addition, these platforms allows them to rapidly save their money in Bitcoins, or withdraw it to their local bank accounts when in need of Bolivars, as cryptocurrencies are still not spread enough to be accepted as payment method, rather being used as a store of value.
Nevertheless, the current situation could lead to a major acceptance of this digital coin among Venezuelans, eventually replacing the official currency.