Bitcoin (BTC) surged above the $25,000 level for the first time since June 13 before falling back to trade below $24k. BTC has been changing hands from the $20K support level last month to oscillate between $22k and $24k signalling a bullish momentum.
According to CoinMarketCap, Bitcoin (BTC) declined 3.48 per cent in the last 24 hours to currently trade at $23,960. However, the largest cryptocurrency by market capitalization gained over 0.50 per cent in the last one week. Bitcoin's dominance is currently 40.14 per cent, an increase of 0.25 per cent over the day. It seems investors are showing signs of optimism regarding recent economic indicators showing a slight drop in inflation and a decreasing risks of a recession.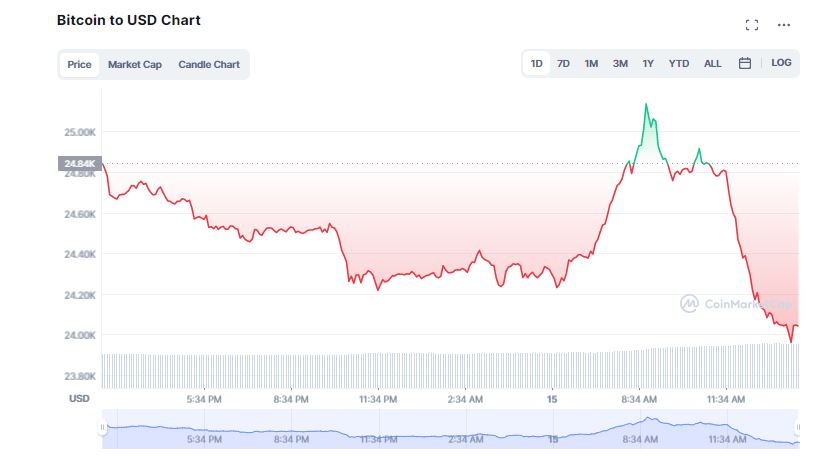 How is the Global Crypto Market faring?

Meanwhile, the global crypto market cap today remained above the $1 trillion mark, as it tanked 3.45 per cent in the last 24 hours to $1.14 trillion. The total volume in DeFi stood at $5.89 billion, 8.12 per cent of the total crypto market 24-hour volume. The volume of all stablecoins is now $64.62 billion, which is 89.02 per cent of the total crypto market 24-hour volume.
Crypto struggled through the first half of the year as the Federal Reserve hiked rates to combat rising high inflation, with the prices of Bitcoin (BTC), Ether (ETH) and other digital tokens falling by more than 50 per cent. Following the collapse of Luna/Terra, some leading cryptocurrency lenders froze customer withdrawals, and several crypto firms announced mass lay offs.
Will "The Merge" Impact Other Crypto Prices?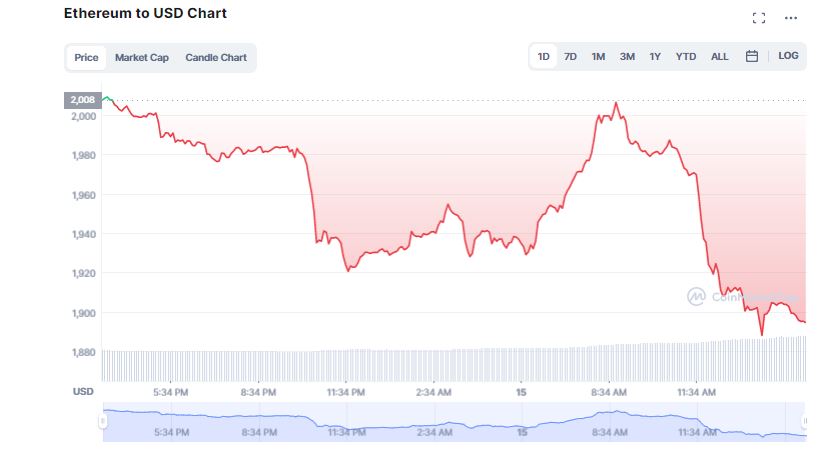 Ethereum (ETH),
has been lately gaining ground at an even faster pace than bitcoin and topped $2,000 before declining. ETH dropped 6.11 per cent in the past 24 hours to $1,887. However, over the past 7 days, the second largest
cryptocurrency climed more than 9 per cent
as the much-anticipated software upgrade known as "The Merge" moved closer. Edul Patel, CEO and Co-founder, Mudrex, said,
"With the Ethereum 'Merge' expected soon, the coming few months will likely be an interesting period for the crypto market."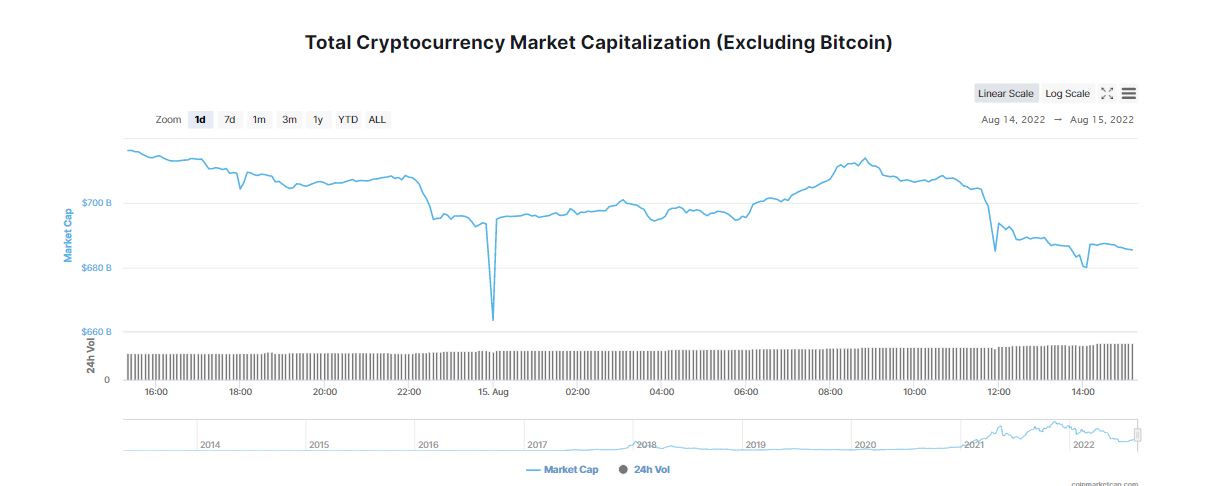 Among the popular memecoins, Shiba Inu (SHIB), traded in green at the time of writing, rising nearly
0.20 per cent
in the last 24 hours to $0.00001562. Other crypto prices' today performance were mixed as
Solana, XRP, Cardano, Litecoin, Polkadot, Tron, Avalanche, Stellar, Polygon
prices were trading in red over the last 24 hours.