Vespene Energy is a methane mitigation company that converts methane gas from landfills to power Bitcoin mining operations. Vespene has recently closed a $4.3 million financing round led by Polychain Capital and other climate-focused funds. The company is known for installing highly efficient micro-turbines in landfills. These turbines are used in converting waste methane into electricity.
Moreover, the produced electricity is used to power several sites. However, most of them are Bitcoin mining facilities. The company makes use of modern and innovative technologies to monetize a stranded asset. Also, this operation helps in reducing harmful gas emissions that pollute the overall environment.
Research has shown that methane is a harmful gas that contributes to global warming. It is much more hazardous than Carbon Dioxide. Moreover, Vespene stated that US landfills make up 15% of US methane emissions. However, these numbers might be much higher than expected.
As the procedure of converting landfill methane is costly, more than 70% of municipal landfills in the US have no use for their methane production. Thus, the work of Vespene Energy in this sector has received a lot of praise and acknowledgment.
Vespene Aims to Mitigate Harmful Gas Emissions and Empower Bitcoin Mining
Through its operations, Vespene allows landfill owners to reduce methane emissions and build a revenue-generating system. As a result, Vespene is able to get a cheap and renewable energy source for its Bitcoin mining operations. Therefore, it is a win-win situation for every stakeholder.
Bitcoin mining has been criticized for hurting the environment through the increased use of energy. Therefore, through this method, Vespene is transitioning towards carbon-neutral and carbon-negative energy sources. Consequently, it will help the sustainable growth of the Bitcoin mining sector.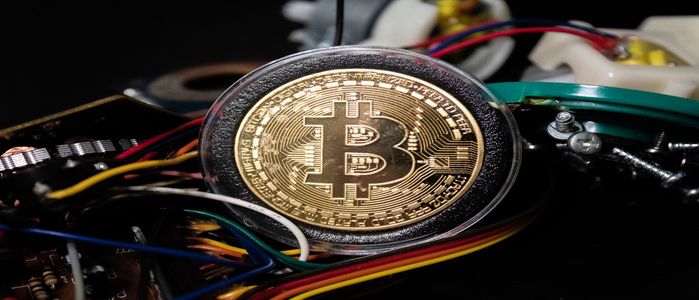 Modern Bitcoin mining technology has the potential to curb the problems linked with greenhouse emissions. Many miners are building remote mining facilities to use natural gas as a source of power in their mining operations. As a result, they are doing a favor to the climate by minimizing the emission of methane gas into the environment.
The latest funding round will assist Vespene in launching sites in California. Vespene will become the first company to convert wasted methane into Bitcoin. As per the company's press release, each module will be set up in four to six months. This module will cut 270,000 metric tons of carbon dioxide equivalent per year. Moreover, the company would be able to make profit-sharing arrangements with landfill owners.