The popular US cryptocurrency exchange, Coinbase has received approval from Italian regulators to offer services to local consumers. Coinbase announced this latest development through a blog post on Monday. It has come as a pleasant development for the exchange, as it will help with its expansion of operations and services.
The exchange was able to fully comply with the requirements of the Organismo Agenti e Mediatori (OAM). This authority is responsible for overlooking brokers and financial agents in Italy. Moreover, it also ensures the implementation of anti-money laundering (AML) protocols. With the approval of the financial watchdog, Coinbase will become a key service provider in Italy.
Lately, Coinbase has put in a lot of effort to build a constructive relationship with regulators. Thus, the exchange is aiming to collaborate and have a positive work relationship with the Italian Financial Regulators. It will also enable the exchange to offer products and services to consumers in a reliable manner.
Coinbase Continues to Strengthen its Presence in Europe
As per the new rules of the European Union, every crypto company and service provider should have a license to operate. Thus, Coinbase has been working tirelessly to gain these licenses. Moreover, the OAM website has clearly mentioned that it can collect and share the data of crypto organizations with anti-mafia and anti-terrorism investigators in Italy. This is to ensure more transparency and security in the sector.
Moreover, Coinbase is aiming to protect the interests of its European consumer base. The Vice President of Coinbase for International and Business Development, Nana Murugesan said that "We are in the process of strengthening our presence across Europe." Nonetheless, the exchange is aiming to serve its customer base in retail, institutional, and ecosystem products.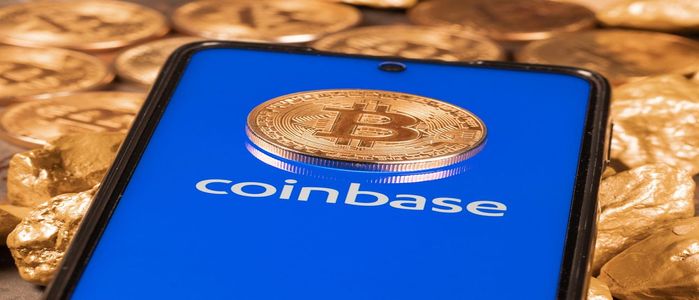 Currently, the exchange is serving consumers from almost 40 European countries. It has centers in Ireland, the UK, and Germany. Coinbase is constantly increasing its consumer base in the region. With the expansion of the crypto industry, there is an increase in the demand for crypto service providers. Thus, the renowned exchange is eyeing it as an opportunity to scale its business.
On the other hand, Coinbase's rival Binance had already registered with the OAM in May. Binance is moving at a fast pace to increase its presence and operations all over the globe. As a result, Coinbase is also making swift changes and developments to catch up in the race. This recent license approval from Italy will help the exchange compete with its rivals.