China's second-largest manufacturer of specialized cryptocurrency mining chips Canaan Creative is reportedly seeking to list its shares in a US regulated stock exchange. The information was shared on Wednesday, July 31st by IPO-focused Chinese blog dubbed "IPO Zao Zhi Dao" on the popular Chinese social media platform Weibo.
The news was as well corroborated in a report on the same day by IFRAsia which cited "people with knowledge of the matter." The IPO has been filed confidentially which ensures minimal publicity on the deal. According to IFRAsia's 'sources,' Canaan Creative is seeking about $200 million in its public listing that awaits the SEC approval.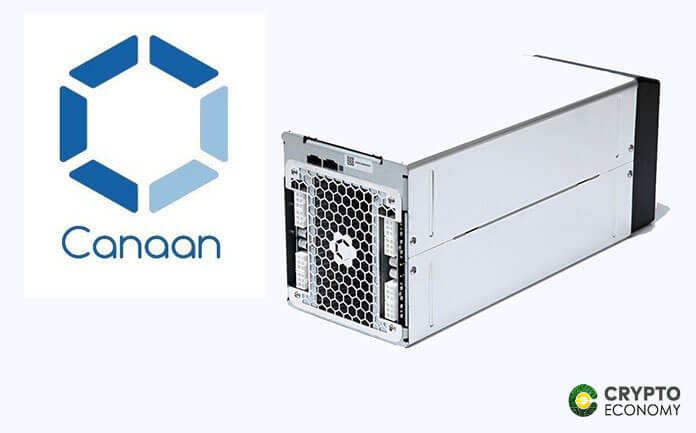 In January this year, leading publication Bloomberg reported that Canaan was considering listing in the United States citing also "people with knowledge of the matter." At the time Bloomberg reported that its sources said the matter was in early planning phase but stated the company is considering listing within the first half of this year. From the current information, it is unclear whether the SEC filing was done before the end of the H1 or this month. Canaan has not responded to inquiries by industry media to clarify and we will be updating this article as more information comes to light.
Canaan filed for an IPO listing in March of 2018 in the Hong Kong Stock Exchange but its application lapsed in late November of the same year. According to reports, this particular IPO was jointly sponsored by notable companies including Morgan Stanley, Deutsche Securities, Credit Suisse, and CMB International. In March of this year, the company, was also reportedly seeking to list in the newly launched Science and Technology (Sci-Tech) Innovation Board within the Shanghai Stock Exchange. This information has sadly gone unconfirmed and will probably not materialize now that the company is pursuing a listing overseas.
Canaan is not the only one looking to go public. Bitmain, the leading manufacturer of Bitcoin mining chips (Antminer) has was also looking to list its shares in the Hong Kong Stock Exchange but its filing subsequently expired around the same time as Canaan's. Bitmain is also reportedly seeking a US listing, but perhaps Canaan could beat it to the task. Ebang, also a Canaan rival is looking to go public with minimal success as well.