The blockchain technology has begun to permeate with its applications in practically all the industries, among them the one of the transport and international logistics. OEL Foundation wants to bet through blockchain for a transparent and reliable system.

If something characterizes international logistics, it is complexity. The sector is increasingly obsolete by many of the processes that are still handled on paper, which is unreliable, and everything is largely executed manually. The resulting lack of transparency and the absence of safe and reliable information create delays in the flow of money and often cause not few payment disputes that affect agents and carriers worldwide.

OEL Foundation knows very well what happens in international logistics, where most of the deliveries to distributors and retailers in emerging markets are being delayed, going through disputes, paying delays of stays, or even not settled due to problems related to obsolete processes that are inescapable.
The OEL Foundation´s mission is to eliminate this burden caused by the excess of papers by adopting a common, shared and open source business architecture that uses blockchain technology for all processes. The solution of an Enterprise Architecture presented by OEL will serve as a platform, protocol and network that can be used for all kinds of deliveries for the members of the OEL Foundation Alliance and the international logistics industry in general.
Likewise OEL Foundation has been planned as an objective to encourage the transport industry to stop once and for all obsolete and unreliable digital records on paper and take everything to the blockchain. Through distributed ledger technology, a transaction or a shipment is digitally documented providing an immutable record of the history of freight linked to a digital agreement: an intelligent contract that contains everything.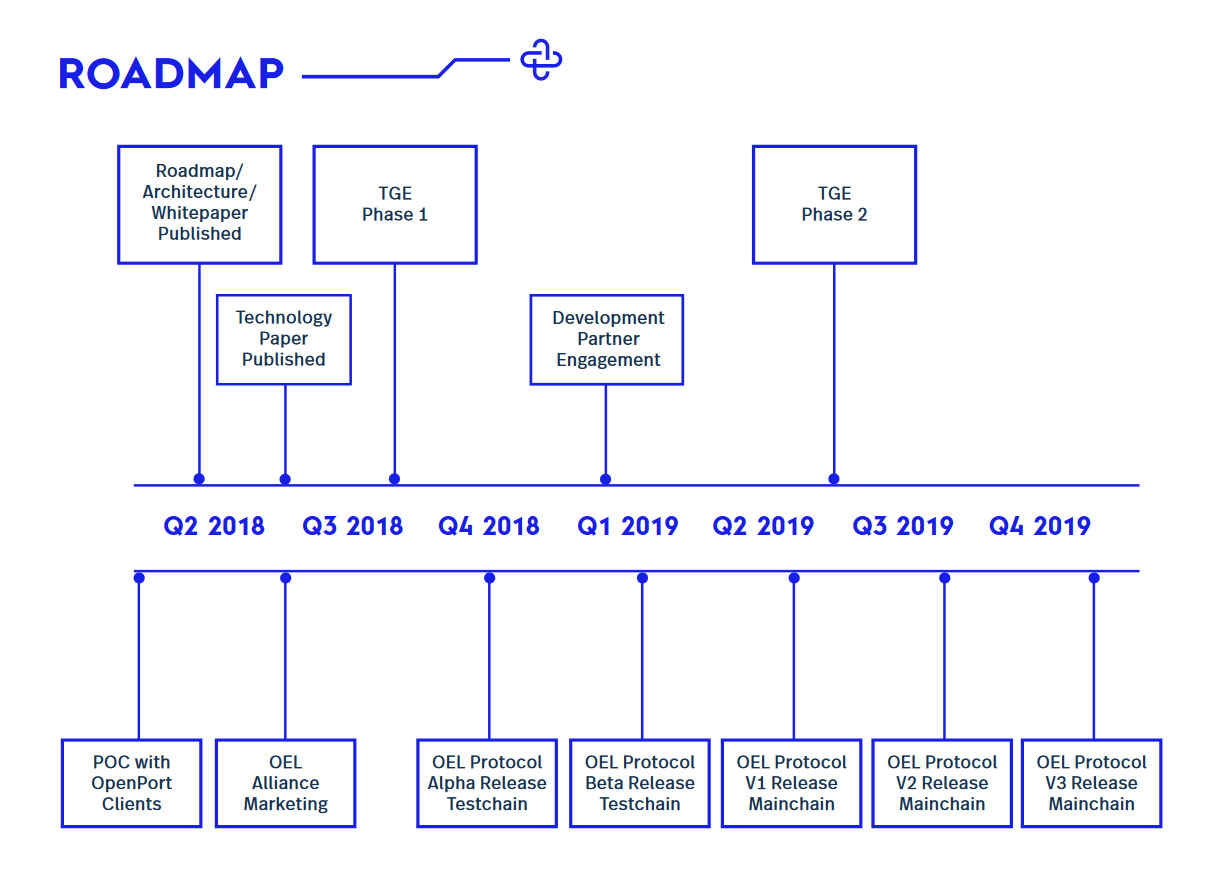 OEL Fundation proposes its blockchain solution from three main aspects:
1.- The OEL Business Architecture, which is a platform, protocol and network developed to deliver products and services for the OEL Foundation Alliance members and the international logistics industry in general.
2.- Launching of the OPN token, which is the utility token of the platform and which will work throughout the OEL ecosystem, among its functions will promote the validation of the intelligent contract, will be administered as micro rewards to share data in the network and will serve also as a point of access and participation in the OEL network.
3.- The conformation of the OEL Foundation Alliance, entity that will facilitate the development and implementation of technical solutions for its members.
OEL Foundation has thus devised its own ecosystem that brings together its blockchain solution for the international logistics industry. The OEL token will be made available to the interested public through a Token Generation Event, whose news we recommend continuing to follow the OEL Foundation on its Telegram channel.
Likewise, to learn more about the technical performance of the OEL Foundation ecosystem, we recommend checking their White Paper.