Kraken is trying to increase its presence in Switzerland's economic landscape. It announced membership in the Crypto Valley Association.
"Kraken is deepening its engagement in Switzerland. We're now a member of @thecryptovalley, the leading Swiss advocate for #Bitcoin and #cryptocurrency," tweeted Kraken Exchange.
Deepening Presence in Europe Region
Switzerland is one of the leading countries in the world in financial activities focused on security and privacy. Individual responsibility is another field of focus in this country's legal framework. Kraken believes in these concepts in Switzerland and wants more presence and activity in the region to gain a strong foothold toward scaling. It thinks the similar fundamental principles with that country, have caused it to become the biggest cryptocurrency exchange in Europe.
The proactive and forward-looking regulatory activities in Switzerland are other reasons that make the country a right choice for cryptocurrency actors. For example, the Swiss Financial Market Supervisory Authority (FINMA) grants licenses to banks and all other traditional financial institutions that want to provide services to crypto industry actors.
"The end result is more than 800 crypto and blockchain companies call Switzerland home," according to Kraken.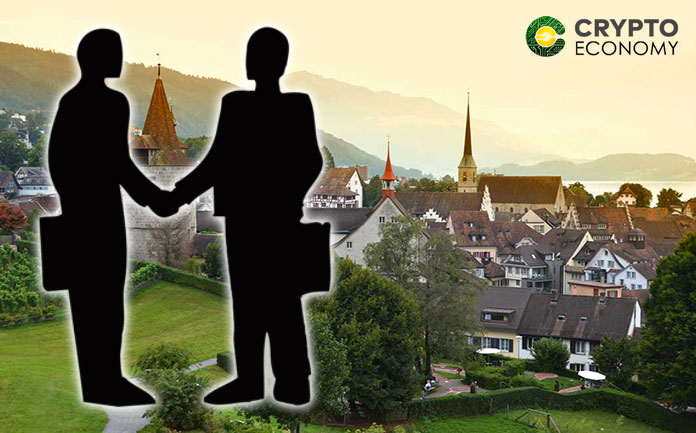 Most of the business sectors around the world experienced an impact from the COVID-19 pandemic. Kraken believes many crypto firms had challenges and even financial crises, too. It says in the current situation that the crypto industry is thriving, little startups need more help from major players to join the growing path.
"Given these circumstances, it makes perfect sense for us to deepen our engagement with the country, especially now as the industry continues to mature and our exchange is expanding its products and services for clients throughout Europe," said Kraken exchange in the announcement post.
Kraken started a close relationship with companies and initiatives in Switzerland in 2019. They supported CHF in the last December, and now joining the Crypto Valley Association becomes another milestone in that roadmap.
"We are excited about collaborating with other key players in Switzerland and our fellow CVA partners to ensure the continued development of crypto in the industry so that everyone can achieve true financial freedom," Kraken added.
---
If you found this article interesting, here you can find more Cryptocurrency news