Fidelity Investments, one of the largest financial and investment services companies in the United States, has announced the integration of Coinbase into its platform, which in turn means a huge boost for this supplier of bitcoin wallets. This will start from the third quarter of 2017.
Since early 2016, both institutional and informal investors have begun to perceive bitcoin as digital gold and an active to safe. Prominent investors have encouraged investors to buy and maintain bitcoin to avoid the inevitable economic uncertainty and financial instability, motivated by the decentralized nature of Bitcoin and its transportability, high liquidity and transparency.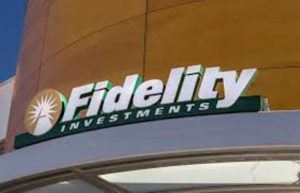 Large investment firms and financial service providers such as Fidelity Investments have also realized the importance of Bitcoin as a mandatory asset to protect customers' wealth amid serious economic instability. Because the bitcoin value only depends on the supply and demand of investors in the market, the decline in the value of the stock, bond and currency markets does not adversely affect bitcoin. However, it is always important to keep in mind that the fluctuation of the exchange value of bitcoin as well as of all digital currencies depends on the development of supply and demand, and this can sometimes be not very benevolent.
The investment firm is also very optimistic about the potential of Bitcoin and Ethereum out of their ability in the chain and transactions. The team behind Fidelity Investments is actively researching the potential of Bitcoin and Ethereum and its Technologies such as Lightning and Ethereum's intelligent contract protocol. Adopting Coinbase, facilities for investors will be remarkable. Undoubtedly an interesting and positive step in the formal adoption of digital coins on a large scale.